How curious are you for websites movement? I am very fond of ranking movement, always curious about what, how and why this website is doing well. Often this curious lead me to do some research which is kind of inaccessible from the side I am sitting on. So, I visit multiple websites which calculate different sort of methods to visualize something. Which give me something out of nothing. This information is partly true and I am glad to have better than nothing. Here are the top 15 best website analyzer and traffic information provider I follow.
[table id=3 row_order=reverse /]
ClearWebStats
As taglines say, ClearWebStats.com offer the information about every website. The information includes IP address, Google PageRank, Traffic Reports, Social Media Activities, Web Safety, Web Hosting Information, Domain information (domain registered, expired and modified date), similar ranking website based on Alexa rank. The website does have add-on for Google Chrome and Firefox.
Related post:
CuteStat

CuteStat.com is a popular free analysis service for users, also provide the IP information, PageRank, Social Media engages, Server Information, Website Valuation, Domain WhoIs Information, Google Page Speed analysis and Social activities in a particular domain. CuteStat also provides the top ranked website based on Alexa rank.
SimilarWeb

SimilarWeb.com is yet another popular website to check the similar ranking websites. The website provides Global rank, country rank and category rank for the particular website. However, the category needs some improvement since I found some known websites are listed in misleading categories.
SimilarWeb does provide the traffic overview overall, by countries, the source of traffic, the link hierarchy, and social activities and finally if you are lucky, similar ranked websites to your query.
WebStatData

WebStatData is a lite version of ClearWebStats and CuteStat, which eventually provide above information.
HypeStat

HypeStat.com is yet another web statistic and analysis website to provide the information to users. The information includes all above and same additional such as page speed insights, the number of SEMrush keywords, traffic and cost (NUMBERS only!!) and visitor by country based on Alexa ranking.
W3Snoop.com
W3Snoop.com is yet another website remarkably popular according to Alexa rank. The site offers the summary (which actually all above site are offering) and information and statistics plus traffic and earning.
EasyCounter.com

EasyCounter.com sound like a counter for a website! Though website provides the almost the same information as others, it amends the similar rank graphs for traffic analysis and pageviews for delivered websites. It does have some numbers on Yandex CY under SEO category, I am not sure what does it mean!
WebSiteOutLook.com

Very old and recently reconstructed based on trend, I guess 🙂 Websiteoutlook.com is yet another website statistic and analysis website which offer nothing but same information as above. The also list the SEMrush data but the numbers only!
SitePrice.org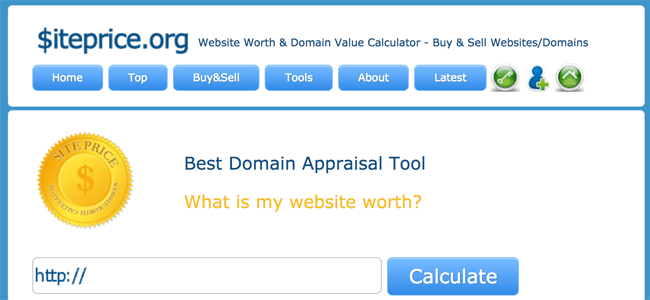 SitePrice.org is also fine the running website for website information and statistics. The offer some additional to above website i.e. top 10 competitor websites to your browsing website (not sure which assumption are used for these setups), the top visitor by country and top five keywords for browsing websites.
WebStatsDomain.org

WebStatsDomain.org is yet another website that collects and analyzes any domains data. The site acknowledges if website down or up at the moment! Suggest the similar websites and keyword consistency. Which suggest that if a particular keyword is a better off ranking on particular websites.
SiteLeaks.com

SiteLeaks.com offer nothing but same as other domains listed above. The site encloses Alexa traffic ranks include the popular country and rank in that country.
Website.informer.com
Website.informer.com is informer website which also provides the insights of analysis and statistics for any websites. Well ranked, website uses Alexa traffic rank to measure the estimate data.
Extra: website analyzer, traffic insider website to follow in 2017, I love it, Don't you?
ScamAdviser.com
ScamAdviser.com is a website which offers quick checkup for a particular website if the site is SCAM or FRAUD. The site says it uses their own 150 different criteria and techniques to evaluate if a website is a SCAM or SAFE.
IsItDownRightNow.com
IsItDownRightNow is kind of website which checks if any website is down at the moment for all or it is only down to your internet service provider.
Archive.org
Internet Archive is yet another awesome tool for your daily uses. The tool offers the archive for any particular website.
SmallSEOTools.com/BackLink-Checker
SmallSEOTools have many another tool on their website, however personally I like the backlink checker tool. Which give the list of website linking back to your corresponding websites. However, the sites only offer you the logical link from the Internet, not particularly categories or anything. E.g. is abc.com is your domain SmallSEOTools does count aba.com.xyz.com as a backlink, even though aba.com.xyz.com does not contain a link to your website. Just like links on Webmasters tools.
SEOSiteCheckUp.com
SEOsiteCheckup does general SEO check up like if your title, meta or description meet the length that requires. The speed (which I guess is from Google's page speed insights), server and security information, mobile usability and advanced SEO include dofollow, nofollow tags, canonical tags and final ranking score out of 100.
SEOCentro.com
SEOCentro.com does also offer much stuff at the same place.
SiteLinks.info
Sitelink is yet another website information provider for input websites. Which include 20 links to a website that we query about. Most of the times the link may be are from the above XYZ example.
Conclusion: These are very rapid checkup website. Getting information such as; website register, registration/expiration date, whois information, social media popularities, website status, website indexing in different search engines, website ranking in different search engines and top popular keywords are good to know in one place. However, the income assumption sometimes goes way beyond. It's good to keep these sites to have a general idea for your competitor website calculation. But my final advice will be please use further research and confirmation before serious investment. Have anything to say? Please comment below.